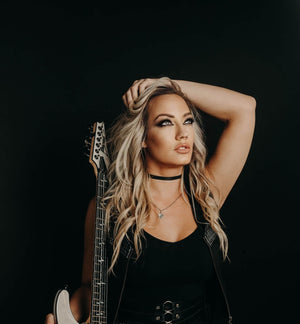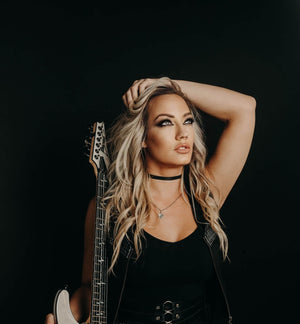 Los Angeles born guitarist Nita Strauss has become a force to be reckoned with in the music world, dazzling audiences across the US, UK, Europe, South America, Asia, Australia and Africa. Fans may recognize Nita as Demi Lovato's new axewoman, Alice Cooper's touring guitarist of the past 8 years, the official guitarist of the Los Angeles Rams NFL team, and her successful career as a solo artist.

Nita's skill, exuberant stage presence and love for all things about her instrument have earned her a stellar reputation in the music industry and endorsements including Ibanez Guitars, Marshall Amplification, DiMarzio pickups, Monster Energy and more. Her consistent schedule has shown her to play in front of over a million audience members per year consistently for the past several touring years.

Nita has been featured on the covers of worldwide print magazines including Guitar World and Guitar Player, and on dozens of albums, trailers, and soundtracks, including Heroes Of The Storm (Blizzard) and Grammy-nominated Metal Gear Rising: Revengeance (Konami/ Platinum Games). She was also previously the author of the monthly Guitar World column "Like A Hurricane". She also is one of the most sought after clinicians in the rock world and has done extensive clinic tours and speaking engagements in 17 countries across multiple continents.